Whether printed or shared in digital form, posters continue to be a massively popular media format, thanks in large part to their ability to make an impactful visual statement.
The poster first emerged as an advertising medium in the late 19th century, when French painter Jules Chéret revolutionized lithography with his "three-stone lithographic process."
This trend would usher in an era of artistic poster design, led by Cheret himself, who would go on to create more than a thousand posters throughout his illustrious 30-year career.
Over time, posters have been used to express different cultural zeitgeists.
Notable examples include the art nouveau movement in Britain and Paris in the 19th century, the Golden Age of Wartime Propaganda during World War II, the psychedelic movement of the 1960s, and the explosion of pop-culture posters adorning teenagers' walls in modern times.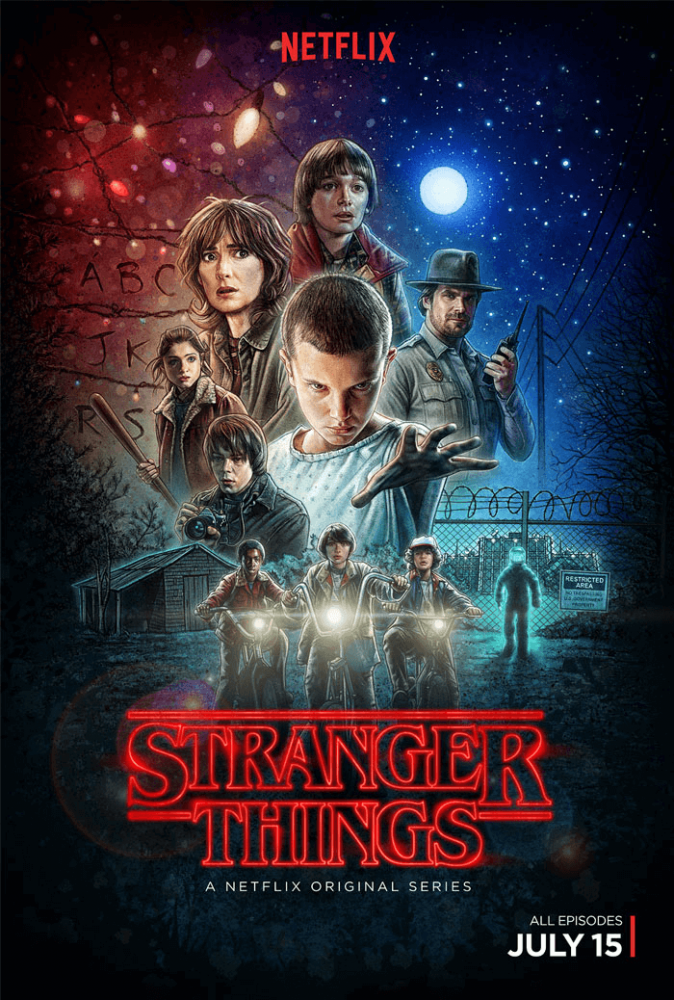 Today, posters are used for more practical applications, such as political campaigns, public-health drives, education, and safety. Below are some of the most common types of posters in use today, along with a brief description of what makes them different from each other.
Types of posters
Event posters
Even in today's digital world, event posters continue to be a primary medium for promoting concerts, plays and musicals, fairs, sporting events, conferences, and trade shows.
Almost any type of public event is advertised with a poster of some kind, with some leaving a lasting impression on our collective memories.
Ad posters
Ad posters have given us many of modern history's most iconic pop-culture images.
Since the turn of the 20th century, brands like Coca-Cola, Camel, Apple, and Nike have produced posters that withstood the test of time.
Many of these ads were designed to be multi-purpose print ads, distributed through magazines, newspapers, billboards, and posters around cities.
Political posters
Some of the most famous posters are associated with major moments and conflicts in human history.
During World War I, the U.S. Army produced the "I Want You" poster depicting a commanding Uncle Sam urging the viewer to join the war effort in Europe.
In World War II, Westinghouse Electric released the "We Can Do It" poster to boost employee morale and reduce absenteeism.
In 2008, the iconic Barack Obama "Hope" poster, designed by artist Shepard Fairey, came to represent the energy and optimism surrounding the former president's campaign.
Movie posters
Of course, no discussion about posters would be complete without movie posters.
These are perhaps the most popular and sought-after of print materials.
This is especially true for posters of classics like The Godfather, Jaws, Star Wars, Pulp Fiction, and Terminator, among many other hit films and franchises.
Motivational posters
Anyone who was in high school in the '80s and '90s would probably remember a motivational poster hanging in the classroom or principal's office.
You've seen it before: a photograph (usually of natural landscapes, animals, and people) enclosed by a black border paired with sentiments about perseverance, hard work, and teamwork written in bold text.
Admittedly, these posters can look dated.
But there are motivational posters that come in more contemporary designs.
Travel posters
Posters are perfect for the travel industry because these make a strong visual statement.
Tourism agencies, tour companies, airports, and local governments have used travel posters since the early 20th century to encourage travel to different destinations.
Just use a dramatic image of a location, add the name of the place, toss in a CTA, and you've got yourself a poster that just might get people's wanderlust going.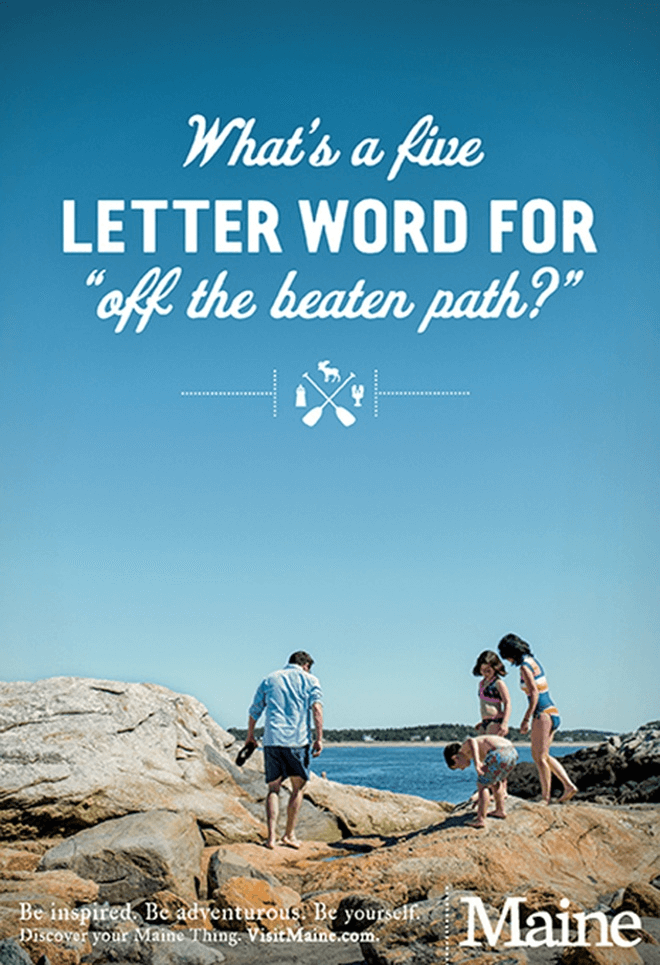 Educational/Informative posters
Last but least are your educational or informative posters.
These are used in the academic and corporate worlds to convey instructions, research work, interesting facts, company announcements, and more.
Key Elements To Consider Before Designing
Posters, being a conventional medium to deliver information are a great source to provide the message when organising campaigns or carrying out traditional promotional practices.
However, there are certain factors that one should keep in mind that affect the scope of design.
The principal element is the brand personality. You need to add uniformity in your design.
Add elements that can depict the correct shades of brand personality in your design.
Secondly, delve into the market and learn about your audience.
You must know how you can compel them and trigger their emotions.
You should know their taste and preferences to determine the tone and outlook of your design.
For instance, if you are about to create an app and want a poster design to highlight the upcoming news, you need to target the essential aspects involved in the industry.
Lastly, to knock out your competitors, you need to know where they stand.
Shake their places by creating something even more enticing and targeted.
You have to take a brief look at their styles and come up with something trendy and engaging.
Top tips for creating your own posters
So, without further ado, let's get down to reading smart tips and techniques for designing a poster.
Tip #1: Create A Mood Board
When it comes to designing, you cannot directly jump to fill the space. You need to have proper planning in mind as to which aspect should be highlighted more and to arrange all the elements from fonts to patterns to abstract art.
So, first, create a mood board where you can gather all of your ideas and see which one looks best.
Mix and match the different components and aspects to create an enthralling poster design.
This trick will save much time and help you ponder on the elements that can enhance the outlook.
Tip #2: Readability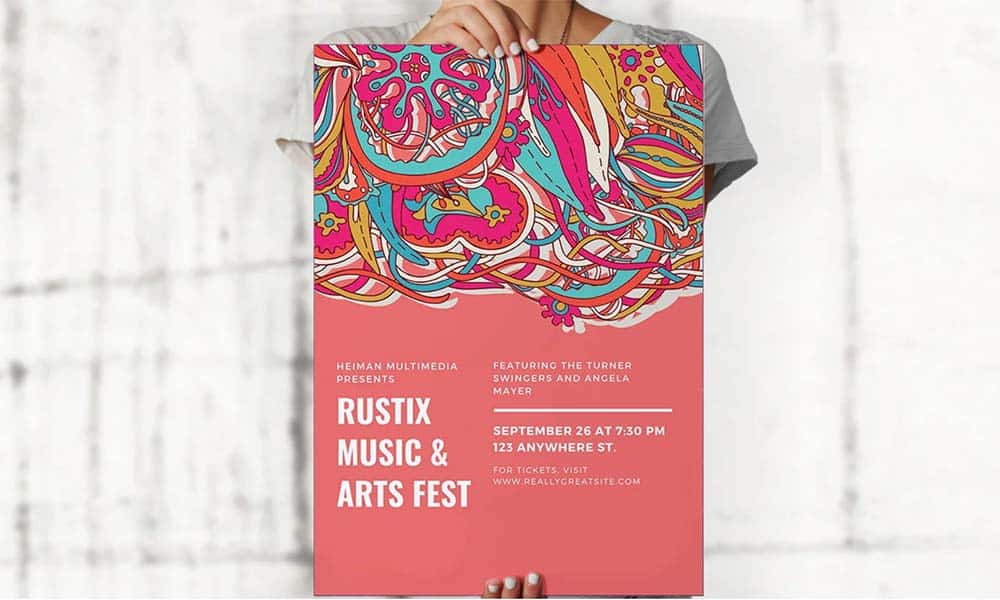 Your poster design will end up in a fiasco if it's not readable. And by readability, it means that a person standing at a distance can read most of its content. You need to focus on three major elements.
Headline – Use an attention-seeking font, keeping its size big enough to garner attention. Place your typography either in the middle or at the top of the poster to give it a prominent look.
Details – Use abstract art and other design patterns that can reflect uniformity and innovation. Be unique with your approach, as that will help you bring more viewers closer.
Smoothness – The last element is smoothness. Each item should look like blending into another without any interruption or hindrance. There should be a proper flow between all the ingredients to captivate the viewers.
Tip #3: Prioritize Your Message
What is the core purpose of a poster – to deliver a message, right?
Therefore, you need to find your priority.
Determine that one element that can help you fulfil the purpose of your poster design. You need to revolve the rest of the components around that priority.
If that purpose is being delivered through the content, then the artwork will surround the typography.
The background will be based on your typography, as well.
The entire poster will be created to highlight the font that will garner attention. So, that's how you grasp on to the element that affects the centre of attention.
Furthermore, your selection of font, patterns, and tone of artwork should also be relevant to the needs of your target audience to generate progressive outcomes.
It will make your poster more targeted and result-driven.
Tip #4: The Trendy Touch
You cannot go blind when it comes to following trends, but that also does not mean to follow the herd.
You need to seek inspiration from the ongoing trends and see how you can bring something innovative for your poster design.
This is the trick to enhance effectiveness. Fascinating it is that you can get trendy tips about every aspect of your design from which font to choose to what kinds of abstract art can indulge viewers.
Keep a tab on the latest ins and outs of the market to enjoy the limelight.
Talking about trends, vintage/retro designs never leave the market. Many bands prefer to get their posters designed with a vintage touch.
Dawid Ryski created a vintage-style poster design for a famous band that revealed quintessential Florence along with the machine-related elements as that was the core message of the group.
Tip #5: Be Versatile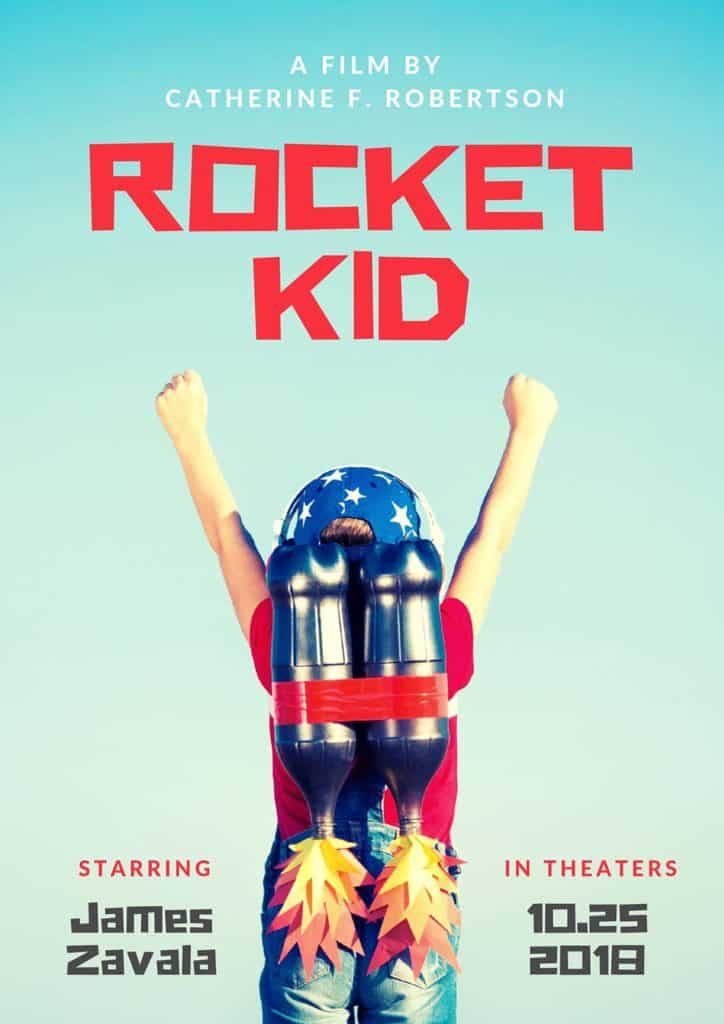 You can either rely on typography to deliver the message or make use of the different components that will contribute to compelling the viewer and infusing the core message.
A perfect poster design is the one that highlights its message from every corner, the colour shades, font's style, text, artwork, and the formation. All these elements contribute equally to delivering purpose.
A versatile poster does not stick to a single style. It may have a bit of doodles mixed into abstract art styles.
Such designs target a diverse group of the target audience to bring out prosperous outcomes.
Your design will stand out, depicting unmatched creativity.
For instance, check out the Rocket kid poster design above. As you can see that not only the typography highlights the message, but even the image fulfils the purpose as well.
How beautifully the poster is designed without any cluttered graphics.
Tip #6: Minimalism
Design is hollow without the concept of minimalism. Whether it's about creating a logo or designing a poster if you learn to practice the trick to a minimalist approach, you will be able to generate fascination with selective input.
You get to experiment with different fonts, styling patterns and artwork all consumed with creativity to attract viewers by triggering emotions.
Minimalism gives you many opportunities to incorporate the core elements of branding.
You can deliver the message, add attractions, give a touch of uniformity, and be sure to generate revenues.
However, there is a misconception regarding the minimalist approach that it is quick to create.
A minimalist design is time-efficient, but still, it needs full concentration and smart planning to create outcomes.
You cannot add an element or two and expect outstanding results.
Just check out the poster design of Wine City above. The colours are subtle, the artwork is simple but unique, and the overall feel is sophisticated.
The font of the poster is the simplest, yet the most creative one. With such a few numbers of components, the poster is inspiring enough to fulfil its purpose.
The font of the poster is the simplest, yet the most creative one. With such a few numbers of components, the poster is inspiring enough to fulfil its purpose.
Tip #7: Declutter Your Design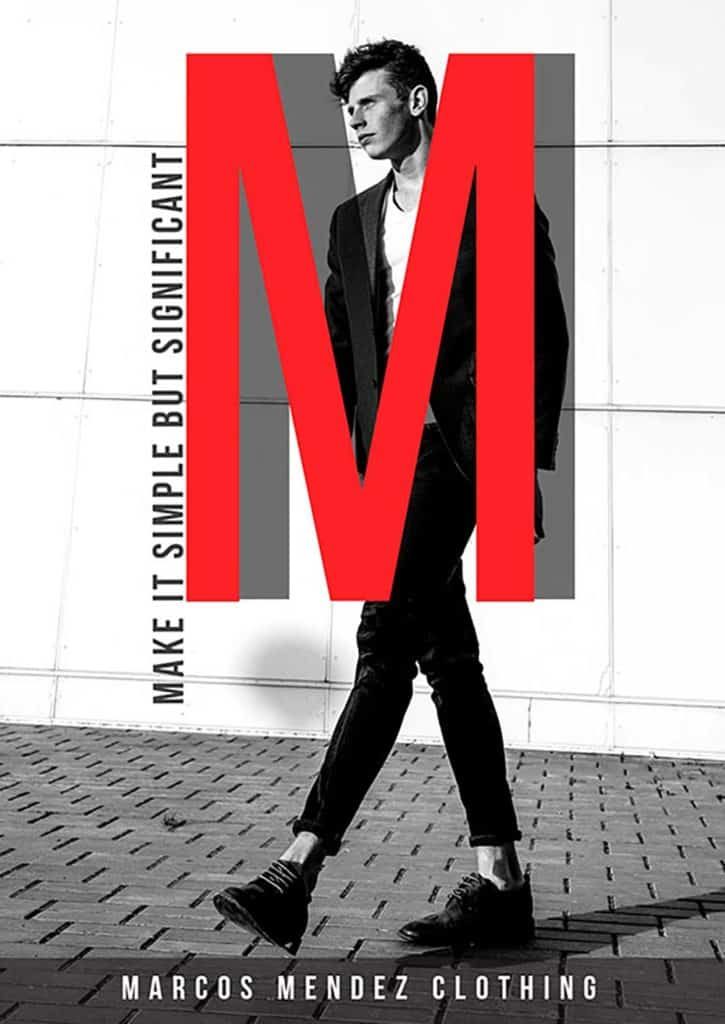 When it comes to decluttering your design, it does not mean to lessen the creativity or follow a minimalist approach.
You need to eliminate all the elements and factors that create hindrance in delivering the core message.
It happens that designers get carried away and incorporate elements that happen to have little to no importance.
So, when you find yourself done with your design, take a comprehensive look and critically analyse it to see what is creating a hindrance or which factor is a complete misplacement.
You can give the best judgement of your work, so be honest and focus on the components.
Check the poster design of Marcos Mendex Clothing above, the poster though tried to picture modern clothing styles but the extra-large font "M" hinders the complete view of the dress.
The intention to make the brand initial prominent has spoiled the design.
Tip #8: Amp Up The Colours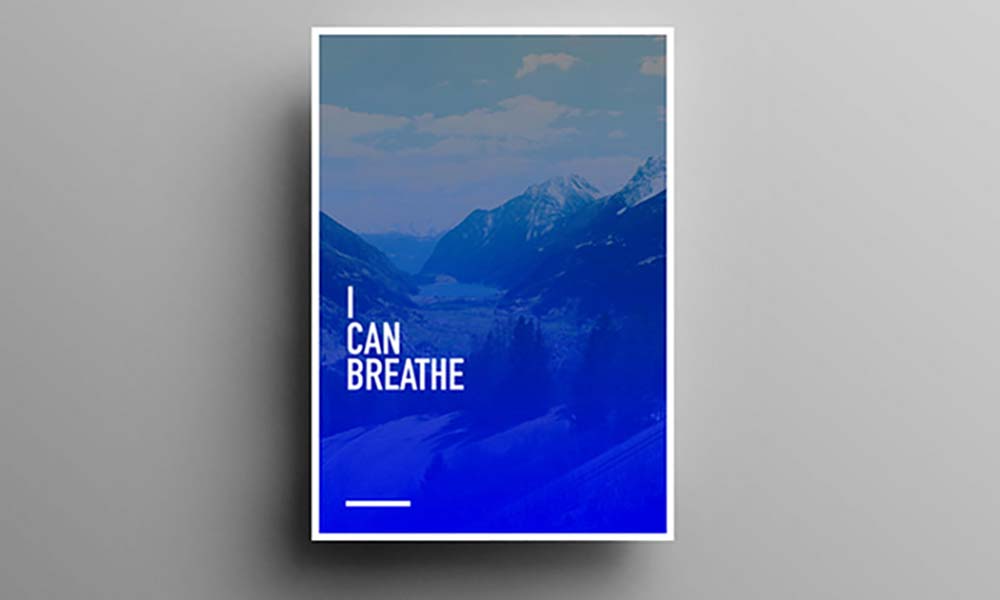 Colours are the real soul of a poster. Just a glance can engage thousands of viewers.
New trends are being introduced in the design industry for using colours in different ways.
From blending transitions of multiple colours to using the technique of shadows to deliver the message, the tricks go on and on to fascinate the viewers.
As per the new trends, there is no need to stick to the monotone colour palette. You can go on with bold and vibrant colour shades.
Bold colours can pique the target audience quickly and help in achieving the goals conveniently. You can create a balance in the artwork.
For instance, if your background is a little too colourful, keep the rest of the aesthetics subtle. Do not create a harsh look by only sticking to the brighter colour shades.
Tip #9: Storytelling
Triggering emotions is the most beneficial trick. You can proficiently direct attention and bring more people closer to your poster. It helps in achieving the core purpose effortlessly.
However, such posters require a lot of time and effort.
You have to look closely to determine the factor you want to be incorporated into your story or concept. You can stir some emotions or create a bond visually.
For instance, the poster design of Woodford Reserve (above) tells about several aspects.
Firstly, the mention of Manhattan Experience is justified by the incorporation of buildings and the retro feel.
Secondly, New York is the most happening spot, and the poster expertly speaks about it.
From its every corner, you get the feeling that it is a professional poster design with font style, colour theme, and artwork all leading towards the core message of the company.
Tip #10: Never Forget To Add A Call To Action
How will you be able to serve the purpose without adding a call to action in your poster?
Your poster design will be considered incomplete until it has a call to action. You need to mention as to where the viewers should come, whom to talk to, and what to do after getting convinced or persuaded with your message.
A call to action is like a proper gateway to channel the leads.
Without adding it in your design, you will never be able to bring your customers closer.
You will persuade them with all your excellent work but will not provide a medium to reach out to you or to have the services mentioned in the poster.
Therefore, call to action is of immense significance, but it comes to marketing or promotion.
Some of the marketers prefer to add proper mailing address, emails, and contact number while others prefer to attack the QR code to scan.
Whichever method you use, do take care of providing an appropriate spot to the call to action.
Resources:
inkbotdesign.com
piktochart.com