MasterBundles is an online marketplace. The finest marketplace for web design bundles and offers that will help to save time and create amazing projects.
What Is So Great About MasterBundles?
Most people who directly deal with images have at least once run into problems trying to find a platform that is accessible to everyone where they can buy a good product. Finding only one platform where you may acquire all the pre-made design components you require is frequently insufficient. Furthermore, it takes a significant amount of time—time that could be spent on other activities—to search for various product kinds across numerous platforms. For graphic artists who wish to make money from their work, there is a perfect marketplace called MasterBundles. Before we get to the advantages, let's speak about the market as a whole.
Whether you are a seasoned expert or just starting out as a designer, everyone can find a place there.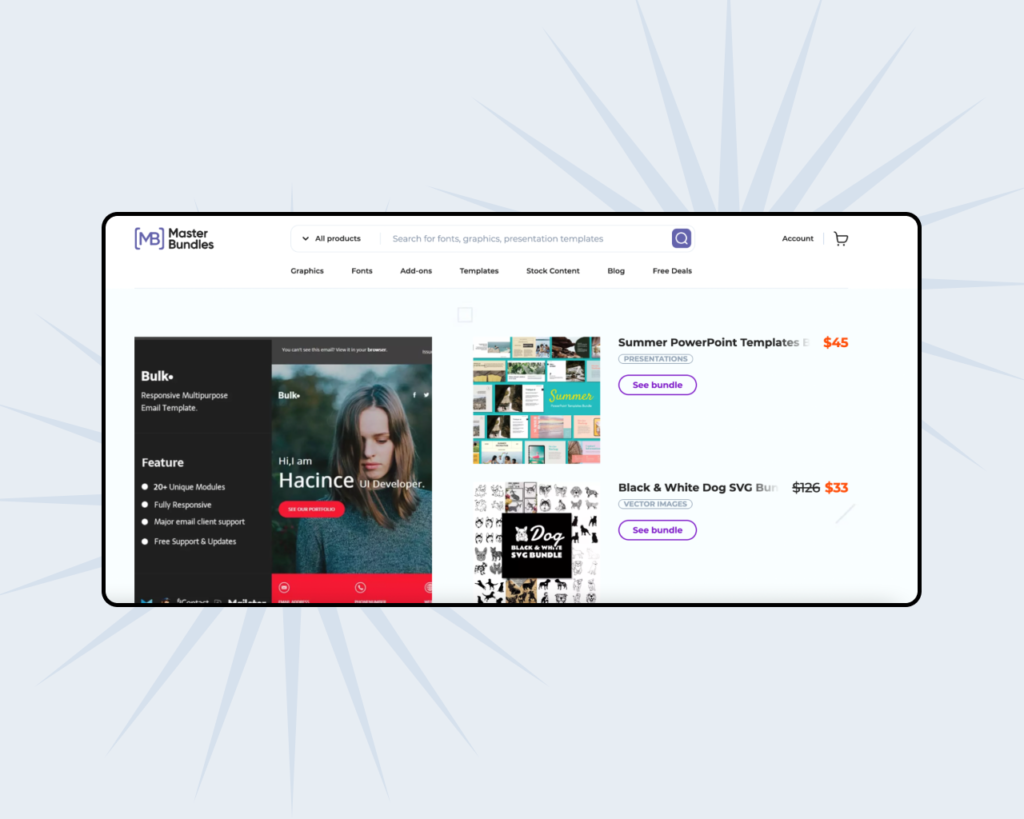 It is a place where you can buy and sell graphics, fonts, postcards, clipart, textures, patterns, prints, website templates, stock photographs, and videos, WordPress themes, Instagram, resumes, and presentation templates. In 2016, MasterBundles began its journey. Only a small number of designers initially offered their creations for sale, but over time this number increased until there were several hundred within a year.
According to statistics, there are more users every year, which suggests that the sector has a promising future.
What You Need to Know About the Marketplace?
On MasterBundles, you can play one of three roles as a user: vendor (selling digital goods), affiliate (advertising goods), or customer (purchasing products). But here today we will discuss the role of a vendor and what it will bring you.
Vendor
A vendor visits MasterBundles, creates a profile, and then he or she can sell graphic design. The Sell Your Deal form assists the vendor with product uploads, product previews, product descriptions, and the selection of pertinent tags, or, to put it another way, SEO-optimized product descriptions.
The product passes through the platform's vetting process after the form has been completed. The vendor will be notified and given a remedy if any issues are found.
It can take several hours to several days to moderate. The item will be released on the market upon approval.
Each sale will get you 50% of the profit, with the marketplace keeping the other 50%. Compared to other well-known creative markets, this kind of commission is seen as favorable.
Only when you have $50 or more in your account can you make a withdrawal. In the vendor's cabinet, all the magic takes place. There are various methods for withdrawing money, and it can take several hours to several days.
The following are some of the main benefits of using MasterBundles as a vendor:
Uploading new products is simple: You may easily have your products featured on the website using the Sell Your Deal form.
Quick moderation: Get assistance from the staff if anything needs to be rectified. The power to determine your own prices. Although MasterBundles provides the product at the best price possible, the vendor will always have the last say.
Quick and simple money withdrawal. Choose the option that is most convenient for you from the available money withdrawal alternatives.
Customer service that responds. Any questions you may have can be directed to the support staff at any time, and you will receive a prompt response.
Additional promotion. Receive an advertisement in the MasterBundles newsletter. You can also highlight your greatest products in the blog's product listings.
Great commissions Every time one of your digital products is sold on the marketplace, you get 50% off.
Additionally, there is a vendor rating system which motivates the vendors to produce better goods and generate more sales.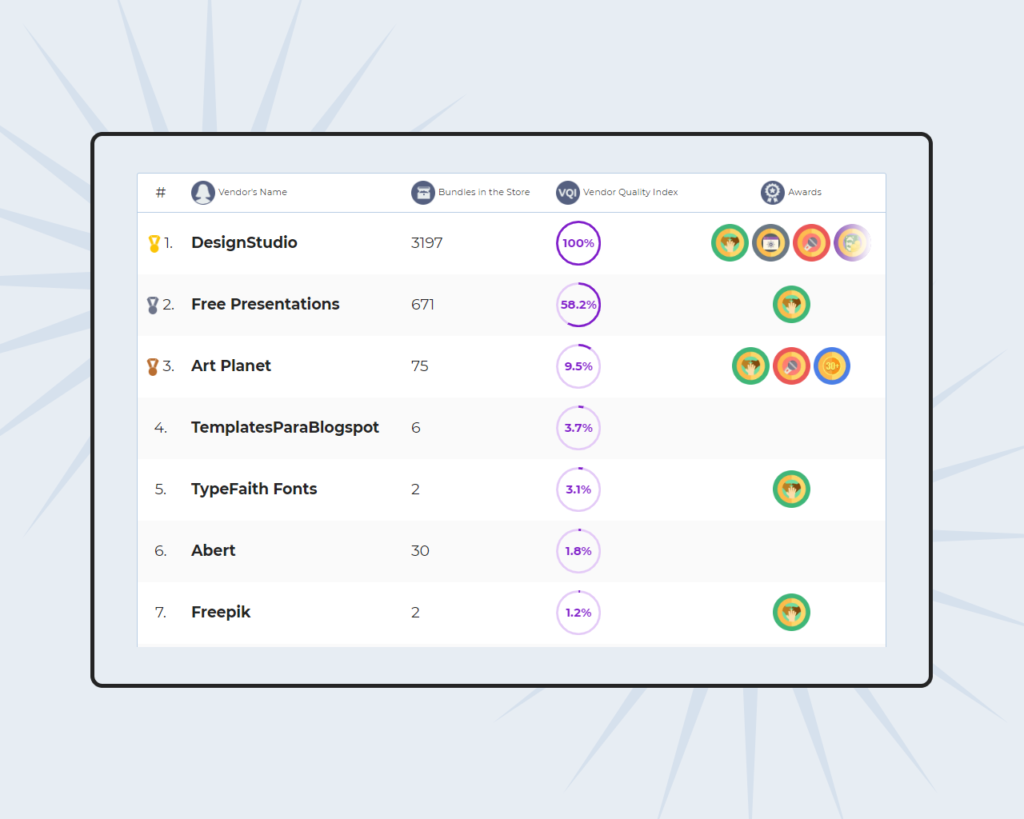 As a beginning designer, I can say that with all the opportunities mentioned above, it would be interesting to work with this marketplace. Because it's always hard to start, especially when you don't know where to start. Here is a great opportunity to start selling your designs and actually earn money. That's a catch!
But what is also interesting, if you don't want to create designs you can just advertise the marketplace as an affiliate. Let's check this one out as well.
Affiliate program
You can quickly sign up to become MasterBundles affiliate, acquire your unique affiliate parameter, and then add it to your MasterBundles link. When someone uses your referral link to make a purchase on MasterBundles, you, the affiliate, will receive a 15% commission.
A unique affiliate account will be provided to you, allowing you to conveniently track and manage sales made through referral links. Withdrawals are not subject to any restrictions, allowing for prompt payment.
Notable among the benefits is the fact that the affiliate still receives 15% of the premium sale even if they modify the link to the freebie and the referred account purchases a premium item.
Conclusion
Don't pass up the opportunity to use MasterBundles to create an additional source of revenue! The best market to display your works, market your art, and generate passive revenue is this one.
MasterBundles is always changing and improving, and it also helps you do the same. Join the site as a vendor right away if you want to start earning an extra $500 to $1,000!